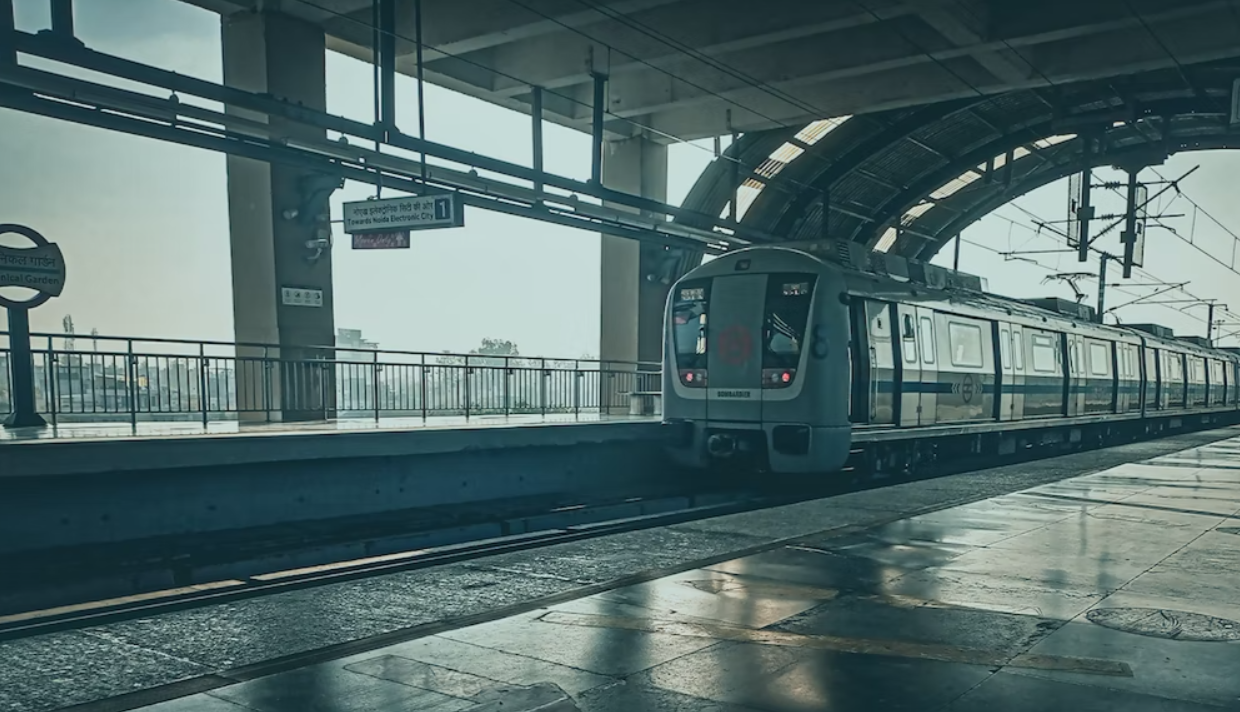 Noida Sector 18 Metro Station: Get Route, Map and Nearby Places
The Sector 18 metro station on the Delhi Metro's Blue Line offers easy access to Noida Electronic City, Dwarka, Vaishali, and other city areas. The metro station is well-situated close to Noida's main street shopping area, Atta Market, one of the major attractions for people living in Sector 18. The seamless access to various locations allows commuters to travel without fuss.
On November 12, 2009, Delhi Metro started operating the Noida Sector 18 metro station on the Blue Line connecting Noida Electronic City with Dwarka Sector 21 and vice versa. It offers various living options in Sector 18, like having the best PG in Noida.
Sector 18 Metro Station
Sector 18 metro station, operational for the past 13 years, connected significant locations when it opened in November 2009. The renowned Sector 18 market, located below the metro station, sells a variety of things, including street food, clothing, gadgets, and food items. Opposite Sector 18 Market is a wholesale marketplace called the Atta Market.
The metro station was cleverly built, with an elevated construction having room for numerous travellers. Along with plenty of waiting and seating areas, there are all the essential amenities for people's convenience nearby the metro, like some best PG in Noida.
There are street-level entries and exits, an upper floor with fare collection, a crossing, and a station agent. There are two platforms; trains travelling southeast to Noida Electronic City stop at one, while trains coming from Dwarka Sector 21 stop at the other.
The disabled can also enter the metro via the platform doors on each side that open to the left. Due to its two exits and affordable fare, Noida Sector 18's metro station is a convenient way to go. The metro station is open every day, and the first train leaves at 5:30 in the morning and the last one leaves at about 11:15 at night.
Location of Noida Sector 18 Metro Station
The Noida Sector 18 metro station is situated on the Blue Line in Sector 18, Noida. The DND (Delhi, Noida, and Delhi) flyway, in addition to nearby cities like Ballabhgarh, Ghaziabad, and Delhi, provides excellent access to Delhi. Excellent links to nearby communities are provided by the Uttar Pradesh State Road Transport Corporation (UPSRTC) and the Blue Line metro.
Delhi Transport Corporation bus routes 33, 33A, 34A, 319, 319A, 323, 347, 443, and 493 offer service to the station from the nearby Sector 28 bus stop.
Captain Vijayant Thapar Marg, Noida, Uttar Pradesh, 201301 is the full address of this metro station. Noida Sector 18 metro station is easily accessible because of a good road system and a selection of public transportation options, including buses and other modes of transportation.
Route Map of Noida Sector 18 Metro Station
The metro station runs trains on the same route to Dwarka Sector 21 and Noida Electronic City. By changing trains at Yamuna Bank on the Blue line, trains from this metro also travel to Vaishali.
Between Noida Sector 18 and Electronic City, there are 8 intermediate stations. There are 39 between Noida Sector 18 and Dwarka Sector 21, while there are 13 between Noida Sector 18 and Vaishali. The significant interchange stations on the Blue Line are:
Noida Sector 52
Botanical Garden
Mayur Vihar – 1
Mandi House
Rajiv Chowk
Kirti Nagar
Rajouri Garden
Janakpuri West
Dwarka
Dwarka Sector 21
Sector 18 Metro Station Noida Nearby Places
The Noida Sector 18 metro station is adjacent to several famous landmarks. Around the station are the best PG in Noida, well-known shopping centres, religious buildings, employment centres, and other public facilities, including:
DLF Mall
Lord Mahavira School
Cambridge School Noida
Vishwa Bharati Public School
Marigold School
The Great India Place
Wave Mall
Conclusion:
Those who travel back and forth between Delhi and UP may do so easily owing to the Noida Sector 18 metro station. The station is well-kept, hygienic, and has modern amenities. It serves a sizable number of travelers each day. The Sector 18 Metro Station is filled with social facilities and has affordable ticket prices. Moreover, the Delhi metro's Blue Line metro has connections to other lines. It is part of an area that is well-connected, has a good road system, and offers a variety of commute options.