5 Best Reasons to Opt for Co-living Spaces
In recent times, the concept of co-living has gained significant momentum in the real estate industry, revolutionizing the way we think about housing. Co-living spaces are designed to provide affordable, convenient, and community-focused living arrangements that cater to various demographics, from young professionals to empty nesters. At Cripa PG, we believe that co-living can enhance your living experience in numerous ways. Let's delve into the top five compelling reasons to opt for co-living at Cripa PG.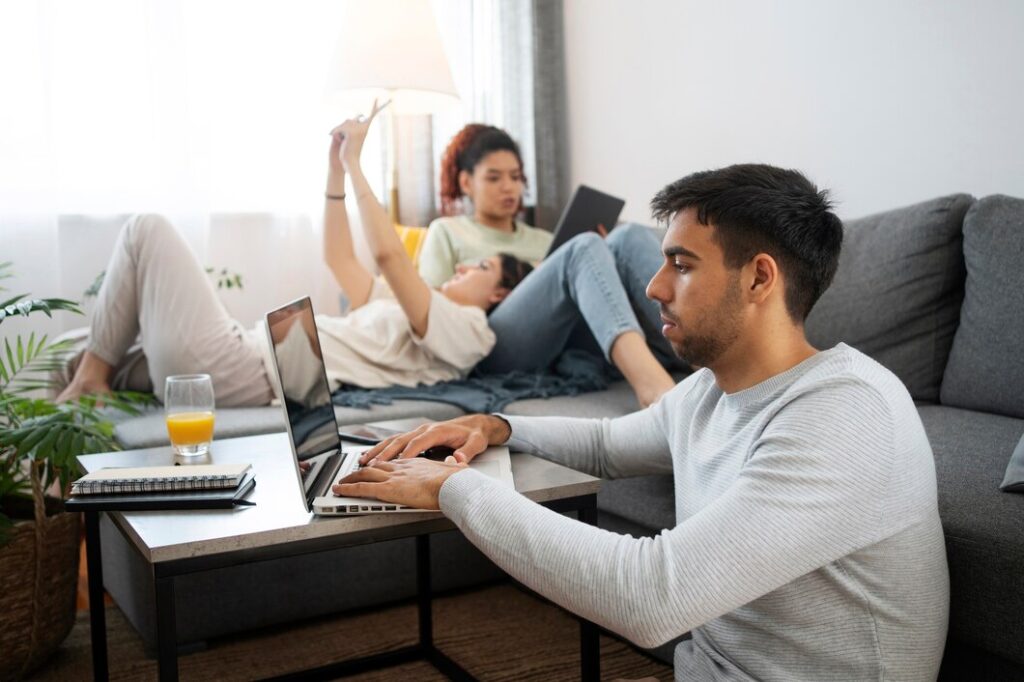 Affordable Living
At Cripa PG, affordability is a cornerstone of our co-living philosophy. As urbanization continues to drive up housing costs in many cities, co-living offers an economical alternative to traditional rental apartments. By sharing living spaces, common areas, and utilities with fellow residents, you can significantly reduce your monthly housing expenses. Our all-inclusive monthly fees cover utilities, high-speed internet, and regular cleaning services, simplifying your budgeting process. In many cases, co-living at Cripa PG can be more cost-effective than renting a conventional apartment.
Safety and Security
At Cripa PG, the safety and security of our residents are paramount. Our co-living spaces often come with secure access control systems, CCTV surveillance, and on-site staff to ensure a safe living environment. Our clear emergency protocols and controlled entry and exit points further enhance safety. Additionally, the sense of community among residents fosters a supportive atmosphere where everyone looks out for each other. At Cripa PG, we believe in providing residents with peace of mind, so they can fully enjoy their co-living experience without any safety concerns.
Convenience and Amenities
Co-living at Cripa PG is synonymous with convenience and an array of amenities. When you choose Cripa PG, you gain access to a wide range of facilities, including laundry, fitness centers, coworking spaces, and recreational areas like game rooms and movie theaters. These amenities are shared among residents, allowing you to enjoy premium facilities without the hassles of maintenance. Additionally, Cripa PG spaces are thoughtfully furnished, eliminating the need for you to purchase furniture, kitchen appliances, or other household items. This level of convenience makes co-living at Cripa PG an ideal choice for those with busy schedules or who prefer a hassle-free living experience.
Flexible Housing Solutions
Traditional leases can be restrictive, locking you into a fixed location for extended periods. Co-living at Cripa PG offers greater flexibility in housing arrangements. Many of our co-living options come with month-to-month or shorter-term leases, providing the freedom to adapt to changing circumstances.
This flexibility is particularly beneficial for those with uncertain work schedules, temporary assignments, or a desire to explore new cities. At Cripa PG, you can try out different neighbourhoods, meet new people, and adjust your living situation as needed without being tied down to a long-term lease. It's the perfect solution for individuals who value adaptability in their living arrangements.
Diverse Living Arrangements
Cripa PG understands that one size does not fit all when it comes to co-living. That's why we offer a wide range of living arrangements to cater to your unique preferences and needs. Whether you seek the privacy of your own room with shared common spaces or prefer a more communal living style, you'll find a co-living setup at Cripa PG that aligns perfectly with your lifestyle.
Our diverse living arrangements allow you to choose the type of co-living experience that suits you best. For those who value personal space and solitude, private rooms provide a comfortable retreat where you can unwind and focus. Alternatively, if you thrive in a social atmosphere and enjoy interacting with others, shared rooms or communal living spaces offer a vibrant and engaging environment where you can connect with fellow residents.
Conclusion
Co-living at Cripa PG offers affordability, safety, convenience, flexibility, and diverse living arrangements. It's an innovative housing solution tailored to modern urban living needs. With cost-effective options, robust security measures, convenient amenities, flexible lease terms, and various living setups, Cripa PG ensures a comfortable and adaptable living experience that caters to your unique preferences and lifestyle.